Photographer credit: Laura St John Photography
In today's rapidly evolving healthcare landscape, women are emerging as leaders in various fields, driving significant advancements in promoting wellness. Among these remarkable individuals is Dr. Seema Bakhru, a distinguished diagnostic radiologist. Read on to explore the inspiring journey of Connecticut Breast Imaging's Dr. Bakhru and learn more about the influential role women play in leading the way to wellness.
Dr. Seema Bakhru is a highly-trained and experienced radiologist specializing in body and breast imaging. She has been practicing with Connecticut Breast Imaging and Danbury Radiological Associates for over eight years and is currently the first ever female Chair of the Department of Radiology at Danbury Hospital and Norwalk Hospital. Dr. Bakhru is also the recent Assistant Program Director of the Norwalk Hospital Radiology Residency Program, where she has inspired and mentored young residents, shaping the future of radiology and breast imaging. She holds a Medical Degree from the Geisel School of Medicine at Dartmouth University and is a member of prestigious medical societies such as the Radiological Society of North America and the American Roentgen Ray Society. Dr. Bakhru is a resident of Ridgefield, CT, and an advocate for breast cancer prevention and early detection.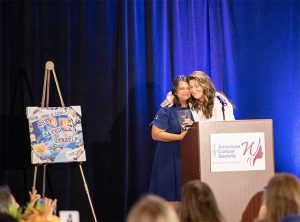 Dr. Bakhru's contributions extend beyond her medical practice, as she exemplifies the powerful influence women have in health and wellness. With their unique perspectives and dedication to patient-centered care, women are shaping healthcare practices and transforming the lives of individuals across the globe. With a commitment to precision patient care, Dr. Bakhru plays a crucial role in facilitating accurate diagnoses, guiding treatment plans, and monitoring patient progress.
Women like Dr. Bakhru play a pivotal role in empowering patients, particularly women, to prioritize their well-being and become their own health advocates. By providing compassionate care, fostering open communication, and promoting education, they empower individuals to take control of their health and make informed decisions.
Dr. Bakhru, along with her fellow female healthcare professionals at Connecticut Breast Imaging, is at the forefront of a wellness revolution. Through their expertise, research, and advocacy, they are shaping a new paradigm in healthcare that embraces holistic well-being. So much so that this past May, the American Cancer Society recognized Dr. Bakhru at their annual "Women Leading the Way to Wellness" luncheon. A prestigious event that honors individuals who have made significant contributions in the fight against cancer.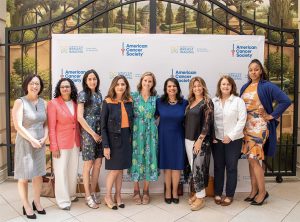 These women leaders are spearheading preventive measures, emphasizing the importance of early detection, and promoting comprehensive care. By focusing on wellness as a multidimensional concept that encompasses physical, mental, and emotional aspects, they are inspiring individuals to adopt healthier lifestyles and make proactive choices.
Dr. Seema Bakhru stands as a source of inspiration for women aspiring to "lead the way to wellness." Her expertise, compassion, and dedication exemplify the transformative role women play in healthcare.
As more women like Dr. Bakhru continue to break barriers, challenge norms, and contribute to the advancement of healthcare, we can expect a future that prioritizes holistic well-being and patient-centered care. Their leadership and advocacy are shaping a wellness landscape where individuals are empowered to take proactive steps towards their health and lead fulfilling lives.
Connecticut Breast Imaging celebrates the achievements of women leaders like Dr. Seema Bakhru, recognizing their immense contributions and the path they are paving for a healthier and brighter future for all.